Samskrit Promotion Foundation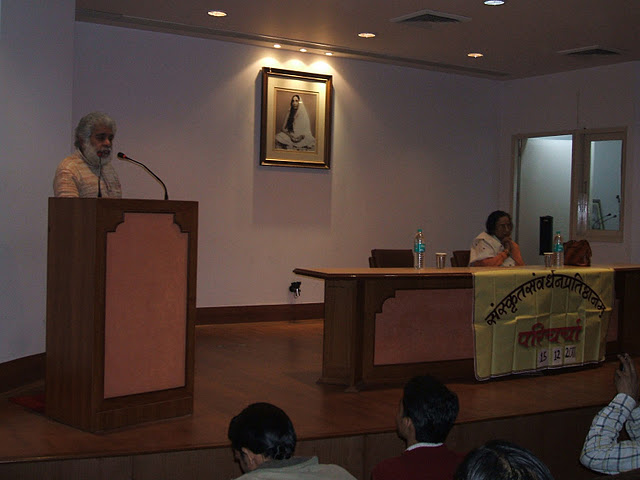 Samskrit Promotion Foundation along with Samskrita Bharati conducts a monthly meeting called PARICHARCHA for the students of Advanced Studies in Sanskrit (M.Phil & Ph.D) in Delhi.

This provides:
1. A platform for discussion about Research in Sanskrit.

2. A forum where the thought leaders can exchange and drive the strategic approach.

3. An opportunity for the policy makers to think aloud.

4. A laboratory to test the contemporary ideas &

5. An ideal junction where students can look for support.

6. A common place where experiences are shared.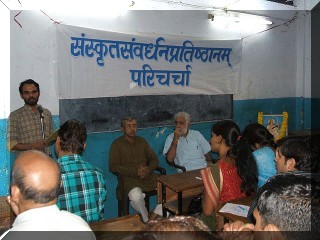 1. Students of research who are doing or who had completed research will participate, present, discuss, challenge the work.


2. Professors and guides will participate and provide the guidance and support.


3. Any one who pursues the path of knowledge.