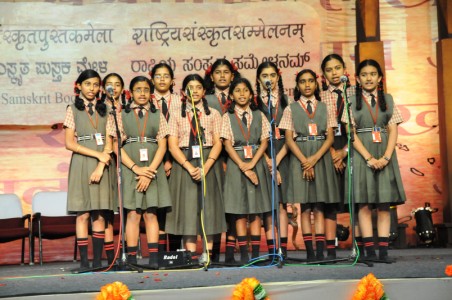 In this initiative, the effort is to make Samskrit the communicative language. Effort will be made to teach every student of the school to speak in Samskrit. It will as well be applied to other employees of the school. Through this experiment, Samskrit will be promoted as preferred communicative language. We will deploy all the modern techniques and concepts of pedagogy to achieve this.


1. All the employees, teachers and students of the school will be covered under this project.
2. Spoken Samskrit will be taught in clearly identified periods. It can be a zero hour, moral education period or any other.
3. The Spoken Samskrit teachers will strive to bring Samskrit environment in the school.
4. The teachers will continue to conduct summer classes for the students and others. Special classes will also be arranged during the vacation period.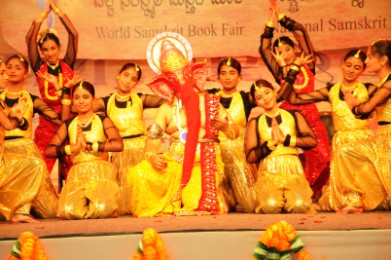 There is a mental block in the minds of people that it is tough to communicate in Samskrit. Once the result is achieved in one school, others will get confidence to try it out. It needs special orientation and commitment of highest degree to convert the students to use Samskrit for communication.